This is a complete step by step guide to install MongoDB on Windows.
install MongoDB on Windows
Step 1: Go to MongoDB download Page and click download as shown in the screenshot. A .msi file like this mongodb-win32-x86_64-2008plus-ssl-3.4.7-signed will be downloaded in your system.
Double click on the file to run the installer.
Step 1 : Create a directory C:\data\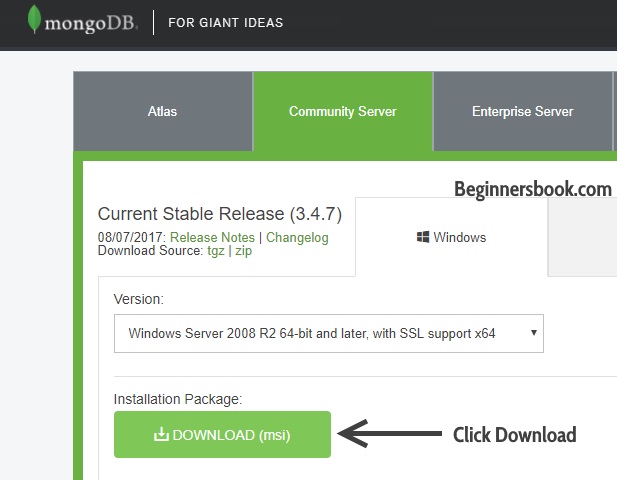 Step 2: Click Next when the MongoDB installation windows pops up.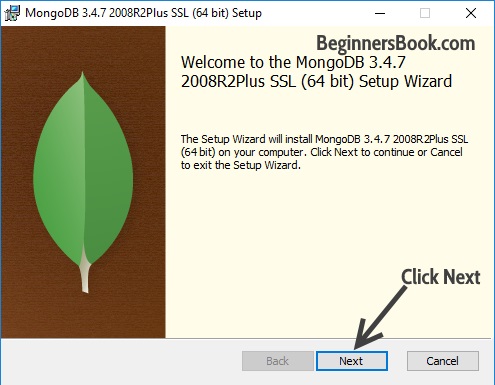 Step 3: Accept the MongoDB user Agreement and click Next.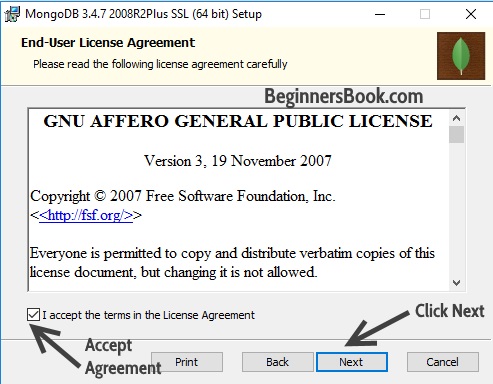 Step 4: When the setup asks you to choose the Setup type, choose Complete.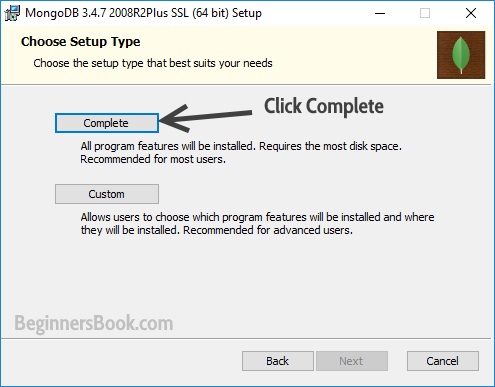 Step 5: Click Install to begin the installation.

Step 6: That's it. Click Finish once the MongoDB installation is complete.
We are not done here. There are couple of steps we need to do before we can start using MongoDB.
MongoDB Configuration
Step 1: Locate the folder where you have installed MongoDB. for the example you have created a directory like c:\data\ and installed here.
C

:

\data\
Step 2: Set Environment Variable( Add a system variable)
Step 3: Open Command Prompt and Type this command and go in bin directory
c:\cd data 




c:\dada\cd data
Step 4: Type this command and start the mongoDB server
c:\data\bin\mongod

Step 5: Open Second Command Prompt and go to bin director Typing this command.
c:\cd data 




c:\data\cd bin

Step 6: start mongo Typing this command.
c:\data\bin\mongo


Step 7: Check Database, create database, check collection(MySQL we know table).
> show dbs
> use dadmin
> show collections

We wish you all the best and appreciate your time. If you liked the blog, then please don't mind sharing them.